About Us
SASHA Tajhiz Darman started its formal activities since 2006 by importing surgical equipment. It grew into a pioneer in the field with the help of experienced staff and specialists and successfully achieved exclusive right to sell products from well-known companies around the globe. The company tried to improve the expertise of its staff through providing modern educational programs that are at the same pace as the ever-increasing modern technologies of medical sciences and to this end, the company have used academic and educational centers in organizing seminars, conferences and specialized workshops inside and outside the country. Also, the company have undertaken the duty of increasing specialized knowledge of doctors in fields of general health and improving their familiarity with the latest trends in medical equipment and technologies and tries to fulfill this duty by organizing specialized councils and workshops for getting to know the equipment. Continuous success of SASHA Tajhiz Darman in presenting up to date technologies along with recruiting experts and having promptitude in providing pre and post sales services caused the company to be welcomed by the medical society in an unprecedented manner and be able to receive the agency of top brands such as MEDILAND, OPTOMIC, GENICON and ASPEL.
Our approach
Our customer-centered approach in the SASHA Tajhiz Darman is our top priority and all the other activities of the company revolve around this factor. Therefore, our specialized and well-known team tries to satisfy the customers by providing services in selling, setting up, educating and post-sale services in the fields of surgical products. We try to: continue our dynamic advancement and make fundamental improvements in providing better services by relying upon our long experience and using modern technologies and techniques and following advices of specialized medics in this field. We thank god that our efforts in the past have caused your satisfaction today and we believe that this satisfaction makes our responsibility heavier for tomorrow.
Exclusive agency from top companies in the global scale
Support, services and repair of the machines
Organizing educational workshops to familiarize the participants with new technologies
More than 17 years of experience in importing medical, surgical equipment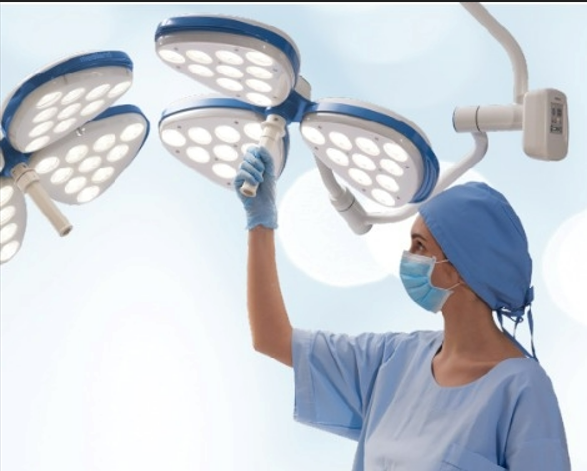 Misson & Vision
 Our vision is to be a values-based organization, providing customer-centric solutions to the highest standards of excellence, and creating value to all stakeholders. Our work doesn't begin and end with the execution of our customer's project. Our vision is to be a first class outsourcing company and at the heart of this vision lies the core concept of responsibility. At SASHA Tajhiz Darman, we believe we are responsible – to our customers, to our employees, and to our society at large. Sharing our knowledge and expertise to create value is our ultimate goal.Our mission is to be the "organization of choice" for the out sourcing healthcare Industry in IRAN.
Qaulity Policy 
Quality ensures reliability and customer satisfaction, which is our primary goal to achieve. Re-Life Digital Solution Quality is a passion. Every department concentrates on every aspect of high quality product and service .We work with you throughout to ensure that your objectives and mentioned standards are met absolutely. Our commitment to technology and high quality products helps to offer our clients one of the advanced and best-fit solutions in the market.